ABOUT US
Experts in Thermal Energy
We design, manufacture, and implement patented innovative technology that has revolutionized the industry. Pioneering the development of modern-day thermal solutions, we offer one of the most comprehensive ranges for industrial and institutional clients seeking to reduce energy costs, increase facility efficiency and reduce emissions.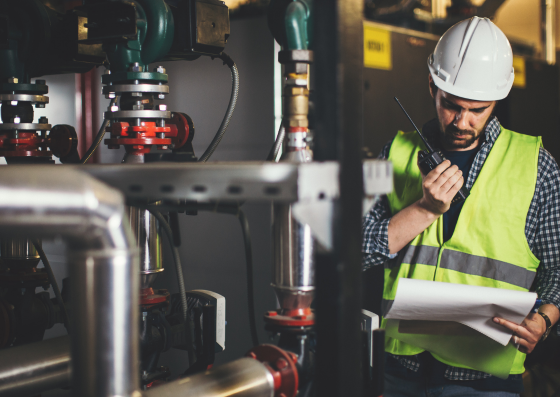 What We Do
Sustainability that pays for itself.
We design, engineer and implement innovative carbon reduction solutions for major multinationals.
Our projects and suite of unique solutions deliver significant savings on our customer's energy bills, and impressive return on investment and a reduction in greenhouse gases and other emissions.
How We Do It
In partnership with the customer.
Delivered by our experienced teams through strong direct relationships with our client base of leading multinationals.
We deliver our solutions as either a complete, fully installed turn-key project or by supplying one of our proprietary solutions customized for the customer's needs.
Product Portfolio
Unique suite of solutions.
Equipment and solutions that deliver energy and cost savings year on year with paybacks between 2-5 years and project lifetimes of 30+ years.
No other company offers large multinational companies this extensive suite of Turn-key Projects and Customized Equipment.
Our Customers
Significant repeat business from Fortune 500 and other large multinational customers.
Our customer base provides a strong opportunity for re-occurring revenues.
Over the last few years, over 40% of our order intake value has come from eight of our key corporate accounts, from 120 sites in over 20 countries. These eight key corporate accounts alone have over 800 manufacturing sites worldwide and $350 billion in revenue.

Food and Beverage

Pulp and Paper

Chemical and
Petrochemicals

Pharmaceuticals

Tire

Hospitals
Proven, Profitable, Sustainable, Growth Story

Fast-growing market with strong fundamentals.
World leaders have set new, more aggressive, global carbon emission reduction targets.
The responsibility for industry to invest in proven deliverable technologies has never been stronger.
The cost of energy and carbon has significantly increased in the last year, a trend forecast to continue, further strengthening the case for energy efficiency.

Established company with multinational client base.
Focussed on large, energy-intensive industrial sites - we deliver sustainability that pays for itself.
Proprietary and proven solutions provide high ROI with short, compelling payback

Proven track record of growth and profitability.
With an impressive pre-COVID 5 year CAGR of 31%, we spent 3 years in a row named as one of Canada's Top Growing Companies.
Our Custom Equipment orders and revenue have already exceed pre-pandemic levels, and Turn-key Project development activity levels are at the highest level in our history.
Plan to continue growing organically and through accretive acquisitions
Stay Connected.
Sign up to receive Thermal Energy financials, news and achievements direct to your inbox.